Contact us
Don´t hesitate to contact us if you have questions
How to find the way to us:
Räntemålavägen 18, 37298 Eringsboda
Located between the small villages of Backaryd and Eringsboda in the province Blekinge, south east Sweden.
15 minutes drive from Backaryd and Eringsboda.
30 min drive from Tingsryd and Ronneby and 50 min drive from Karlshamn and Karlskrona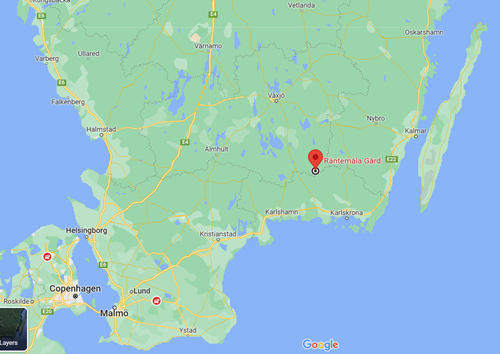 Call us at +46  (0) 708-200 888 or send us an email at info@rantemala.nu.
You can also use the form below: